Quality carpet cleaners and upholstery cleaning in the Denver Metro Area is only a phone call away with the professionals at Clean My Carpet. We provide you with the widest range of carpet cleaning services in order to ensure that you can have your entire home or business tended to with one call. When you need quality cleaning services, you need the pros at Clean My Carpet we are your Denver Metro Area cleaning experts. We have also expanded our services to Castle Rock Carpet Cleaning.
Starting as a simple residential carpet cleaning service, we have built upon our foundation to include a number of services provided to both residential and commercial properties across the city. Whatever the size of the project you have in mind, whether you need a recurring cleaning service or a one-shot deal, you can count on Parker Carpet Cleaning Experts to bring you the knowledge and capability needed to tend to your property. If you're looking for an affordable and reliable carpet cleaning service in the Parker area, we have your needs covered through careful and attentive carpet cleaning and more. If you live or work in Castle Rock, please call our Castle Rock Carpet Cleaning Experts.
Learn More About Clean My Carpet
The variety of cleaning services that we bring to the Denver Metro area provide you with the capability to tend to carpet, rugs, furniture and more through specialized and capable offerings carried out by local area experts. Whether you're looking for a single service or repeat visits throughout the week, a phone call to the offices of Clean My Carpet will provide you with the capability to formulate your schedule around your needs. When you need a cleaning service that works to provide you with just the right amount of coverage, you can count on your Parker carpet cleaning experts for quality results.
Carpet Cleaning Services
Residential Carpet Cleaning
Commercial Carpet Cleaning
Carpet Cleaning Services 
With the range of carpet cleaning services available to you that has the means to cover any property, choosing the professionals at Clean My Carpet to provide you with the attention you need will bring you results. We have the right equipment, experts and products necessary to provide a dependable cleaning service that serves to deliver the best. Whatever your property, or your needs, you can depend on our experts to deliver.
Our residential carpet cleaning service is the on in which we built the foundation of our business. Whether you're moving into a home, moving out, need pet odor treatment or any other number of service possibilities, you have the availability you're looking for to quality and reliability through Clean My Carpet. When you need a residential carpet cleaning service you can trust, then you need to pick up the phone and make the call to our professionals today.
Providing your business with the best possible carpet cleaning is the goal of our commercial carpet cleaning service. We provide you the capability to schedule your services around your business needs yet still able to ensure that you can walk in each morning to the best possible level of clean. Bring your business the cleanliness needed to be as productive and presentable as possible with our expert commercial cleaning services. Need commercial carpet cleaning in Castle Rock?  Contact Castle Rock Carpet Cleaning today!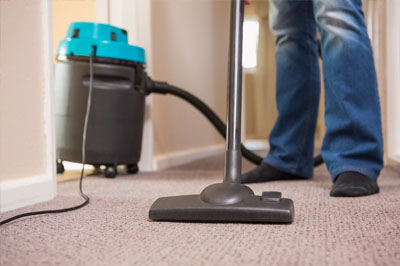 Upholstery Cleaning
Area Rug Cleaning
Pet Odor and Stain Removal
Not only do we have the means to bring you the best in carpet cleaning solutions but also turn our attention upwards to provide quality upholstery cleaning as well. From furniture to window treatments, pet beds and more, making the choice to call Parker Carpet Cleaning Experts for your needs ensures that you get the same level of attention and care to your upholstered surfaces as we bring to your residential or commercial carpets.
The same high-quality services that go into bringing you the best possible commercial and residential carpet cleaning service also goes into providing reliable area rug cleaning. Parker Carpet Cleaning Experts also brings you the means to tend to throw rugs, decorative rugs and more, saving your flooring option from the trash and extending the life of your investment. Whatever the upholstered or fibrous flooring surface, you can depend on our experts to bring results you can count on.
Dealing with odors and stains within your carpeting can be an embarrassing situation rather avoided and when looking for quality professionals to bring you the means to erase these issues, you can count on Parker Carpet Cleaning Experts. We provide you with the right stain removal and deodorization services required to turn back the hands of time on the damages to your carpets and to renew the comfort and freshness you once enjoyed.
When looking for the best possible carpet and upholstery cleaning services in the Denver area, making the choice to reach out to the professionals at Clean My Carpet will ensure that you get quality. We are here at all times to take your call, to schedule your service needs and to provide you with the information you need surrounding the offerings we provide to the city. When looking for the best, affordable services in the city, you can be sure that Clean My Carpet is always ready and waiting to bring you the quality results you've been searching for.
"Clean My Carpet has been bringing weekly carpet cleaning to my office for years now and there's no one else I'd call. Every time I come in after their services it's like I'm stepping into an entirely new building, and their rates are the best I've found around here." – Frank H.
"I own a small rental property and between tenants I always make sure to call Clean My Carpet. They provide a thorough cleaning that has the rental looking its best and more than once I've had prospective renters comment on how great the carpeting in the place looks." – Wendy T.
"After our dog has a litter of puppies we tried our best to keep them off the carpeting, but many accidents did happen. By the time we found them all homes, the odor and staining were quite noticeable. We called Clean My Carpet for cleaning and they were great." – Nick C.